Freedland Harwin Valori Gander is a personal injury, medical malpractice, and consumer justice law firm involved in some of the nation's most significant litigation. We are committed to seeking justice for our clients through the court system and fighting for just compensation. Whether a negligent doctor has injured you, you were hurt in an automobile accident, or by an unsafe product or pharmaceutical product, we are here to ensure your voice is heard, and your rights are considered in a court of law.
Our firm has the experience, resources and fortitude to take on big corporations on your behalf.
We have been involved in significant litigation that has resulted in millions of dollars in compensation for clients who have been wronged. Justice for those impacted by medical malpractice and catastrophic injuries is our biggest passion. For example, our attorneys were involved in two major whistleblower cases against Big Pharma. They included a $1.4 billion record-setting settlement against Eli Lilly and a $520 million settlement against AstraZeneca.
We have also become well known for handling lawsuits involving death and injury from botched plastic and cosmetic surgery procedures. In fact, our work in this area has drawn the attention of local and national news outlets, including CNN, ABC's Good Morning America, and the Katie Couric show. We were one of the first law firms in South Florida involved in the national litigation involving Phen-Fen, and we have also brought significant claims against large HMOs and hospitals.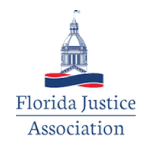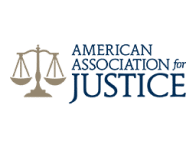 Each of our attorneys has the experience and knowledge to handle your unique situation. They are passionate about what they do and will work tirelessly on your behalf. As a client, you will have direct access to a partner in the firm while at the same time, have access to the collective experiences of the entire legal team. Our attorneys are licensed to practice in both state and federal court. They have been honored by their peers for inclusion in such publications as Florida SuperLawyers, Best Lawyers in America and the South Florida Legal Guide.
When you have lost a loved one, or if you have been severely injured, it can be a trying time trying to get your lives back in order. Our attorneys and staff handle each case with the utmost care and compassion. We will communicate with you every step of the process to let you know where your case stands. Our only goal is being your advocate and doing the best job possible to get you the results you deserve.
3 Reasons to Choose Our Firm


Freedland Harwin Valori Gander is dedicated to giving back to our community. Our firm is known for its philanthropy, supporting many non-profit organizations and charitable causes each year. The firm also takes a very active role by donating money and volunteering for community organizations.
Founding partner Michael Freedland is a past president of the Rotary Club of Weston. Michael has worked and chaired the annual Rotary Run and Golf Tournaments, as well as numerous community events and projects. Community support is a vital part of our law firm.
We would like to acknowledge some of the special organizations we have worked with over the years whose caring has enriched the lives of so many. Their websites include valuable information and services available to the locals around Florida.
Please visit their sites and learn more about these fine organizations: