MAIN OFFICE - FORT LAUDERDALE
550 S Andrews Ave
STE 630
Fort Lauderdale, FL 33301

free consultation anytime, anywhere.

When a careless healthcare provider deviates from established medical guidelines, patients can suffer significant harm, including brain damage, organ failure, and death. Our medical malpractice law firm in Fort Lauderdale, FL has been helping victims of medical malpractice and other forms of negligence recover substantial compensation for more than 20 years. If you have been harmed because of carelessness in the Fort Lauderdale area, call us immediately at (954) 467-6400.
Doctors and other health care providers have a legal duty to provide a reasonable standard of care. A reasonable standard of care means they must follow established medical guidelines when treating patients and investigating symptoms. Unfortunately, medical errors in Florida are common, and patients pay the price in the form of lifelong disabilities. 
If you have been injured by medical malpractice, you have already lost enough. You should not have to bear the financial costs too. At Freedland Harwin Gander Valori, we are passionate about helping our clients recover damages for their financial losses and additional compensation for their pain, suffering, and loss of function. 
Our award-winning Fort Lauderdale medical malpractice attorneys have gained national acclaim in lawsuits involving deaths and injuries from botched cosmetic and plastic surgery procedures. Our outstanding case results have attracted the attention of local and national news outlets, including USA Today, NBC News, the Sun-Sentinel, the Daily Business Review, the Palm Beach Post, the Courtroom Video Network, ABC's Good Morning America, CNN, the Katie Couric Show, and many other outlets.
No matter what type of medical malpractice is involved, you can count on our caring and experienced medical malpractice lawyers in Fort Lauderdale to confidently take on hospitals, health maintenance organizations, and large insurance companies. We are passionate, aggressive, and dedicated to employing all available resources to get you the compensation you deserve. Contact us now for a free case evaluation.
Community Involvement and Local Impact
Located in Fort Lauderdale, Florida, Freedland Harwin Valori Gander seeks to give back to the community. We are known for volunteering, donating to community organizations, and supporting nonprofit organizations. The firm's founding partner, Michael Freedland, was a former president of the Rotary Club of Weston, Florida. Over the years, we have worked with many respected community organizations.
Association For Retarded Citizens
American Cancer Society
American Heart Association
Boy Scouts of America
Boys & Girls Club of Broward County
Brain Injury Association of Florida
Broward County Historical Commission
Cypress Bay High School
Gift of Adoption
Leukemia & Lymphoma Society
Susan G. Komen Foundation
The Bauduin Preschool Autism Program
University of Miami
YMCA of Broward County
Our Fort Lauderdale Office Location: Accessibility and Convenience
Our Fort Lauderdale medical malpractice lawyers are located at 550 South Andrews Avenue, Suite 630. 
The 550 building is located in the SOLO District of Downton Fort Lauderdale between SE 5th Street and SE 6th Street. 
It is adjacent to the Broward County Courthouse. 
Parking is available at 613 SE 1st Avenue, in the County I Lot, at 625 SE 1st Avenue, and in Courthouse Lot 1.
Personal Injury and Medical Negligence Claims We Handle
Freedland Harwin Valori Gander holds negligent health care providers and other careless parties accountable. We excel in several practice areas.
Medical malpractice: Medical malpractice occurs when a medical provider fails to provide the medical care a competent professional with the same experience and knowledge would have provided. If you or a loved one has suffered harm from a doctor's incompetence, recklessness, or poor decision-making, our nationally recognized Fort Lauderdale medical malpractice attorneys can hold them accountable. We have handled medical malpractice claims, including radiology errors, surgical errors, medical errors, misdiagnoses, plastic surgery mistakes, and wrongful deaths.
Dangerous drugs and medical devices: Drugs and medical devices are supposed to manage and improve our health. Examples of such devices and drugs include talcum powder, Essure, Uloric, Invokana, and IVC filters. Unfortunately, manufacturers can fail to thoroughly test these drugs and devices, failing to make them as safe as possible. Our legal team can help file a personal injury claim if you or a loved one developed an injury or illness or died due to dangerous drugs and medical devices. 
Personal injury: Personal injuries can happen due to another party's reckless, careless, or intentional acts. Our law firm has successfully represented consumers in personal injury claims for over 25 years. Examples of personal injuries that give rise to legal actions include traumatic brain injuries, injuries from car accidents, truck accidents, pedestrian accidents, and motorcycle accidents.
Nursing home and elder abuse: Nursing homes, assisted living organizations, and other types of elder care have a moral and legal responsibility to properly care for their residents. Unfortunately, due to understaffing, oversight, and lack of training, some nursing homes fail to uphold these standards, resulting in elder abuse and neglect. If a loved one suffered elder abuse at a nursing home, Freedland Harwin Valori Gander can help you hold the negligent party or parties accountable.
Birth injuries: Birth injuries are harm that happens to infants before, during, or immediately after delivery. Severe birth injuries can lead to cognitive challenges and cerebral palsy. If a medical provider's negligence causes your child's birth injuries, we can help you file a birth injury lawsuit against the responsible parties.
Meet Our Medical Malpractice Attorneys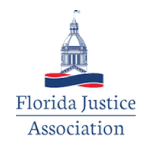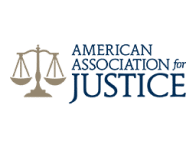 Fort Lauderdale Medical Malpractice FAQs
What Is the Time Limit for Filing a Medical Malpractice Lawsuit in Broward County?
The time limit for filing a medical malpractice lawsuit in Broward County, Florida, is two years from the date the medical error took place. In some cases, the medical error does not become apparent until it causes symptoms months or years after the incident. Florida has implemented the discovery rule for cases like this, which means the two years begins on the date you discovered the injury or reasonably should have discovered it. However, there is a hard deadline of four years after the negligence took place, regardless of when you discovered the injury. This is known as a statute of repose. There is an exception to the four-year deadline if the injury was undiscoverable because of fraud by the health care provider, in which case it increases to seven years after the negligence took place. However, you must still file your case within two years of discovery. Although two years may seem like a long time, it is crucial to involve a reputable medical malpractice lawyer in Broward County as soon as possible after you are injured or discover your injury. Extensive investigative work and case preparation are required before your case can be filed, and if you miss the deadline, you forever lose the right to pursue damages for your injuries.
What Does a Personal Injury Lawyer Do?
Personal injury lawyers represent people injured by another party's negligence. They pursue compensation for your damages by determining your eligibility for filing a personal injury lawsuit, investigating and building your case, filing paperwork, negotiating with the opposition for a settlement, and fighting for your rights in court.
What Should I Look For in a Medical Malpractice Attorney?
The best medical malpractice lawyer in Fort Lauderdale, FL, should have the following qualities:
Compassion:

Your Broward County

 

medical malpractice

attorney should genuinely care about you and your family.

Specialized expertise:

Your attorney should have ample experience dealing with

medical malpractice cases

.

The ability to work on a contingency fee basis:

Lawyers who work on a contingency fee basis will only charge you once they have won your case. 
Can I Handle an Injury Claim on My Own?
We highly recommend hiring an experienced personal injury lawyer in Fort Lauderdale, FL. Lawyers have the knowledge, expertise, and resources to gather high-quality evidence and expert testimonies. This increases your chances of receiving maximum compensation.
How Much Does It Cost To Hire a Personal Injury Attorney in Fort Lauderdale?
Some Fort Lauderdale personal injury lawyers charge hourly rates, while most work on a contingency fee basis. Attorneys who work on a contingency basis charge nothing unless they win your case. If they recover compensation for you, they will take a pre-agreed percentage of your settlement payout or trial verdict.
Will I Have To Go to Court if I File a Medical Malpractice Claim?
You generally do not have to go to court if you file a medical malpractice claim. Most claims settle out of court, and only a minority go to trial.
Navigating a Fort Lauderdale Medical Malpractice Claim: Our Client-Centric Approach
Freedland Harwin Valori Gander offers a client-centric approach to the legal process. After listening to your story, our Fort Lauderdale medical malpractice lawyers can provide personalized consultations and tailored legal strategies. We can also guide you through every step of the case.
Determine your eligibility for filing a medical malpractice lawsuit: Before we do anything else, we will analyze your case to determine your eligibility. If you are not eligible to file a medical negligence lawsuit, we can match you with other sources of financial aid.
Gather and preserve evidence: If you are eligible to file a medical malpractice lawsuit, we can assist in gathering and preserving evidence. Examples of evidence include doctor's notes, hospital records, expert testimony from third-party medical providers, police reports, videos, photos, emails, and phone call recordings.
Complete and file your paperwork on time: Our attorneys can use their knowledge and experience to complete and file your paperwork to meet the deadline imposed by Florida's statute of limitations.
Negotiate with the opposing side: After filing your paperwork, our legal professionals can negotiate with the opposing side to secure maximum compensation.
Take your case to court: If the other side refuses to settle, we can represent you in court. We'll use our courtroom skills to fight for your rights before the judge or jury. 
Book a free consultation with a medical malpractice lawyer in Fort Lauderdale, FL, to learn how we can help you and your family.
Legal Terms To Know if Another Party Has Injured You
If another party has injured you and are interested in filing a claim, you should be familiar with the following legal terms:
A claimant is a person, company, or institution making a claim, such as an insurance claim or a request for state benefits. 
A plaintiff is a person, company, or institution who starts a lawsuit by filing a complaint in court.
A defendant is a person, company, or institution sued or accused by the plaintiff in a court of law.
Duty of care is a legal or moral obligation to ensure others' well-being or safety. Someone who violates their duty of care by acting recklessly or negligently is liable for any harm another party suffers due to their behavior.
Damages are money awarded or claimed in compensation for an injury or loss.
Compensation is typically money paid to an injured party to make them whole and restore them to their previous condition.
Statutes are written laws passed by legislative bodies. One of the most important statutes in personal injury law is Florida's statute of limitations, which imposes the deadline for filing personal injury claims. Personal injury and medical malpractice actions have a two-year statute of limitations, while product liability actions must be filed within four years of the accident date.
Liability is the legal responsibility for harm. For example, a doctor is liable for a birth injury if evidence connects the doctor's negligence with the birth injury.
A contingency fee is an amount of money a lawyer receives as a fee only if they win the case.
Fort Lauderdale Injury and Accident Resources
Check out these resources to learn more about Fort Lauderdale injuries and accidents.
Notable Medical Malpractice Case Results from Freedland Harwin Valori Gander
We have won more than $2.6 billion for our clients, and below are just a few examples of the hundreds of notable case results we have achieved in medical malpractice cases:
$24.5 million wrongful death verdict for the family of a woman who died during childbirth due to medical malpractice
$20 million wrongful death verdict against a doctor for failure to monitor a patient who died from a narcotics overdose.
$15.2 million arbitration award for a woman who suffered a stroke during childbirth
$10 million settlement on behalf of a woman who suffered a brain injury due to medical malpractice
$6.5 million medical malpractice settlement for the family of a husband and father who died of cardiopulmonary arrest as a result of overprescribed medication
$5.3 million settlement for an elderly gentleman whose spinal cord injury became permanent as a result of emergency room malpractice
$2.7 million medical malpractice settlement for a delayed diagnosis of cancer after doctors failed to interpret pathology results after a nasal surgery
How Liability Is Determined in a Fort Lauderdale Medical Malpractice Case
Liability in a medical malpractice case can fall on any licensed healthcare provider involved in your care, including the following:
Doctors
Nurses
Nursing homes
Birthing centers
Pathologists
Radiologists
Pharmacists
These parties may be held liable for medical malpractice when you can prove that all of the elements of negligence are present, which include the following:
The medical provider owed you a duty of care.

For instance, a doctor owed you a duty of care due to having a doctor-patient relationship with you.

The provider breached the duty of care.

To further the above example, a doctor breached their duty of care by failing to identify signs of fetal distress.

The provider's breach of duty significantly contributed to or caused the accident.

The doctor's breach of duty caused your baby to suffer oxygen deprivation, leading to cerebral palsy.

You or another victim suffered some loss due to the breach of duty.

Your child's cerebral palsy affects their ability to move. As such, they require mobility aids such as wheelchairs and leg braces. They may also have fewer employment opportunities.
Health care providers breach the duty of care when the fail to provide a reasonable standard of care. The reasonable standard of care is the set of decisions that a prudent medical provider with similar qualifications would have provided given the information available at the time.
When you hire our skilled Fort Lauderdale medical malpractice lawyers, you can count on us to identify all of the liable parties through a thorough investigation of every action or lack of action taken by your health care providers. We will compare their conduct with the level of care that would have been considered reasonable and hold them accountable when for their failure to provide you the quality of care you deserved.
Seeking Justice for Your Injuries? Contact Freedland Harwin Valori Gander
If another person's negligence has harmed you or a loved one, contact the medical malpractice lawyers at Freedland Harwin Valori Gander in Fort Lauderdale, FL, for a free consultation. We have helped victims regain their lives after injuries for over two decades. Read our testimonials to see how we have helped our clients.
Call (954) 467-6400 or fill in this online form to put our 20-plus years of experience to work for you.