Top Florida Medical Malpractice Attorneys
Over
$2.6 billion in verdicts and settlements recovered
We are here to help you after an injury.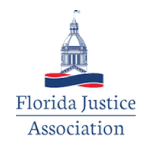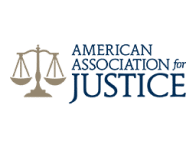 We are committed to seeking justice for our clients through the court system and fighting for just compensation.
A settlement won on behalf of the family of a 47 year old woman whose death resulted from the use of a dangerous pharmaceutical drug. We proved the manufacturer knew of the dangerous side effects & did not provide proper warning.
Damages jury verdict on behalf of the family of a 34 year old woman who bled to death during childbirth. With the assistance of top experts, we were able to demonstrate that doctors did not follow proper safety protocols forcing the defendants to admit liability shortly before trial.
A settlement on behalf of a child who suffered a brain injury as a result of oxygen deprivation during birth.  Through years of tactical and technical litigation, we were able to prove that the nurses and physicians both failed to intervene and prevent the brain injury.
What to Expect from Our Law Firm
At Freedland Harwin Valori Gander you will meet compassionate
medical malpractice lawyers
who entered the practice because of our core desire to help others. We have collectively secured over two billion dollars for clients through both tactical and technical litigation that invokes our passion for representation. The future of each client we have served is even more important than our outstanding results. Our main goal is to work towards improving the lives of those suffering from catastrophic injury. We strive to give a voice to those who would not otherwise have one. We stand up for people with disabling and permanent injuries. Our team is here to help victims after incidents such as dangerous drugs and medical devices,
misdiagnosis,
medication errors,
 

surgical errors

,
anesthesia errors,
nursing home abuse
, and
birth injury
 cases. Injured victims and the family members of deceased loved ones trust us to help them go up against major insurance companies, big companies such as pharmaceutical and drug companies, multiple defendants, and other parties in pursuit of just and fair compensation.
When you retain our firm, you will receive our personal attention and you will have a team of hardworking, dedicated, and diligent lawyers available to answer your phone calls and give you all the information you need about your case.
You will receive remarkable knowledge and insights into the legal system and vigorous representation through every part of the process. We are here for you at every turn to give you case updates and help you achieve maximum financial recovery for your personal injuries, property damage, pain and suffering, and lost wages.
From start to finish, your case is cared for with a personal touch that is often lacking in today's world.
Get Help Navigating Florida's Personal Injury Laws
In Florida, you generally have four years from the date of your accident or injury to file a personal injury claim. However, you have only two years for medical malpractice and wrongful death claims. It is important to speak with our lawyers as soon as possible after the injury. We will guide you through the
personal injury process in Florida.
Get in touch online to schedule your free case evaluation.
Reasons to choose our firm
Our attorneys have secured over $2 billion in jury verdicts & settlements for our clients for their injuries & losses
Our only goal is being your advocate and doing the best job possible to get you the results you deserve
Our attorneys have the experience & knowledge to handle your unique situation and will work tirelessly on your behalf
If you or a loved one suffered an injury or loss, you need a team of experienced lawyers to advocate on your behalf and fight for you. At Freedland Harwin Valori Gander, PL we care about every client and treat them the same way we expect our family would be treated. We are passionate and aggressive and employ all resources available to ensure that you receive the maximum recovery ethically. Our firm takes on cases statewide and nationwide, working from our main offices in
Fort Lauderdale
and
Coral Gables
, Florida.
Feel free to reach out to us anytime if we can help you after a injury.
Our goal is to
get you the
maximum recovery possible
Personal injury law exists to help those who have suffered serious harms due to the negligence, recklessness, or criminal act of another. Victims of personal injuries, or survivors of the death of a loved one have every right to be properly compensated for that loss. The legal system provides a means of recovery to these people. Sometimes it is through insurance settlement negotiations which require the skill and sophistication that all of our lawyers possess. Other times, it requires litigation and trial. Our lawyers are incredibly trained, skilled and experienced in this forum as well.