Medical Malpractice Attorney in Florida
Medical malpractice cases in Florida require pre-suit investigation and in-depth knowledge of the state's malpractice laws. The dedicated Florida medical malpractice attorneys at Freedland Harwin Valori Gander have recovered more than $2.6 billion in settlements and verdicts for clients. We help clients pursue economic, non-economic, and punitive damages using more than 20 years of experience advocating for victims of medical malpractice and doctor negligence.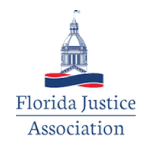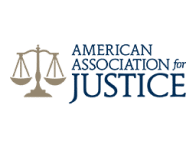 Seeking medical care means placing your trust in a health care professional. When that professional, or the medical system, betrays that trust, you have the right to take legal action. A medical malpractice lawsuit can help you regain some of what you lost and sends a message that medical mistakes and poor decision-making will not be tolerated. 
In Florida, medical malpractice has complex legal procedures, including a pre-suit process to screen for frivolous claims. It helps to have a team of experienced Florida medical malpractice attorneys on your side. 
Freedland Harwin Valori Gander has recovered over $2.6 billion in settlements and verdicts for victims of medical malpractice. We can stand up to drug companies, doctors, and multiple defendants in helping you pursue justice. 
In addition to our wealth of experience representing the victims of medical malpractice, our attorneys also have experience on the other side, defending medical providers and their insurance companies. This gives us a unique perspective when fighting for our clients.
Our proven track record of results shows we have the experience, resources, and fortitude to take on the biggest corporations and insurers.  Contact us today for a free consultation.
Understanding Medical Malpractice in Florida
Medical malpractice is occurs when a health care professional provides negligent care, causing harm to the patient. 
Many kinds of errors or omissions qualify as medical malpractice in Florida, including the following:
Surgical errors, such as operating on the wrong body part
Misdiagnosis or delayed diagnosis of conditions, such as cancer or gestational diabetes
Medication errors and prescription errors that result in physical or mental harm
Birth injuries to newborns that result in cerebral palsy or Erb's palsy
Anesthesia errors that result in brain damage
In Florida, you must file suit within two years of the negligent treatment. If the harm was not readily apparent, you have two years from when you discovered or should have discovered the harm. However, you cannot file a lawsuit more than four years after the incident, even if you did not discover the error or omission until later. 
Florida has imposed a pre-suit process for malpractice suits under Florida statute 766.203. Before filing a medical negligence lawsuit, you must conduct a reasonable investigation to establish a good faith belief that medical negligence occurred. This pre-suit investigation is necessary—-your lawsuit cannot proceed without it. 
The pre-suit investigation typically involves obtaining a written opinion from an expert, known as a "pre-suit expert affidavit," stating that the defendant breached the standard of care.
Once the investigation is complete, you must notify the defendant of your intent to sue at least 90 days before filing suit.  
At Freedland Harwin Valori Gander, we conduct in-depth investigations using the firm's more than 20 years of experience helping victims of medical malpractice. Our Florida medical malpractice attorneys have a network of qualified doctors, nurses, and other experts to shed light on what happened in your case. We often call upon an expert witness to file an affidavit affirming that the defendant deviated from the standard of care in your case. 
A medical malpractice lawsuit in Florida might involve several stages, such as binding arbitration, negotiation, or trial by jury. Our team includes some of the top medical malpractice attorneys in Florida. Freedland Harwin Valori Gander has lawyers who have worked on the other side of medical malpractice claims, so we know how to be your legal advocates. Contact us to see how we can help you.
Types of Medical Malpractice Cases in Florida
Medical malpractice can happen when a professional acts in a way that falls below the standard of care. Both errors and omissions can be medical malpractice. The potential causes of action in a Florida medical malpractice lawsuit are numerous.
Some common examples of medical malpractice are:
These cases require an in-depth understanding of Florida law and access to medical experts who can offer an informed perspective on the medical professional's actions. Freedland Harwin Valori Gander offers both.
Compensation for Florida Medical Malpractice Victims
The compensation you can receive for medical malpractice depends on the severity of your injuries. It also depends on how the incident has affected your life, such as your ability to work and earn a living. Your ongoing medical needs, pain and suffering, and the severity of the defendant's actions also affect how a court decides compensation.
The law divides compensation into economic and non-economic damages.
Economic damages are your financial losses caused by the practitioner's negligence, which include:
Past and future medical expenses
Lost wages
Loss of future earning capacity
Non-economic damages are your harder-to-quantify impacts on your life, including the following: 
Pain and suffering
Emotional distress
Loss of consortium and companionship  
Punitive damages are available in limited cases of gross negligence or intentional misconduct under Florida statute 768.72. As the word punitive suggests, these damage awards are meant to punish the defendants for particularly bad behavior. Punitive damages cannot be more than three times the amount of compensatory damages or $500,000, according to Florida statute 768.73.
The Florida medical malpractice lawyers at Freedland Harwin Valori Gander can tell you what your case might be worth. Contact us today for a free consultation. 

free consultation anytime, anywhere.
Damages Jury Verdict on behalf of the family of a 34-year-old woman who bled to death during childbirth. With the assistance of top experts, we were able to demonstrate that doctors did not follow proper safety protocols, forcing the defendants to admit liability shortly before trial.
A settlement won on behalf of the family of a 47 year old woman whose death resulted from the use of a dangerous pharmaceutical drug. We proved the manufacturer knew of the dangerous side effects & did not provide proper warning.
A settlement on behalf of a child who suffered a brain injury as a result of oxygen deprivation during birth. Through years of tactical and technical litigation, we were able to prove that the nurses and physicians both failed to intervene and prevent the brain injury.
A settlement on behalf of a middle-aged man who was read ended by a waste management truck.
A settlement on behalf of the family of an elderly man who died as a result of being neglected and uncared for by a nursing home.
I met Dan when I was in therapy and he came and right away it felt like a family member visiting you, a connection, like a brother. He's been on both sides of the fence. He's represented the hospitals and the doctors, and then he jumped over to the other side. It is a fantastic group, it was like Bell Belichick leading the team. They changed my life and still check on me. I recommend FHV to anybody and they thank me.
I met Dan about a year ago. He never made me feel that it was about the money. When he spoke with me he was asking how Bill (my brother) was and if he was doing better. He made me feel like family and always asked if I was alright. That means a lot. Everyday is something new and I challenge for my brother. I would recommend [FHV] to everybody because I really believe that they're helping from their hearts… from a really good place.
For anyone to represent anyone for 5 years and take the time to do it, not once just "get it out of the way" and "get it done with". It was about what was best for Hunter and our family. It was about the case and the people.
MAIN OFFICE - FORT LAUDERDALE
550 S Andrews Ave
Ste 630
Fort Lauderdale, FL 33301
999 Ponce De Leon Blvd 
Suite 1030
Coral Gables, FL 33134
Frequently Asked Questions About Medical Malpractice
Here are answers to a few more questions you might have about a medical malpractice case in Florida.
What Is the Average Duration of a Medical Malpractice Case in Florida?

Florida courts set a guideline of 18 months for a civil jury trial, from initial filing to conclusion. However, this is just a guideline. The courts also mandate that lawyers have reasonable time to present their cases. Therefore, your case might take months or years. 
Can I File a Medical Malpractice Claim if the Doctor Acted in Good Faith?

Medical malpractice requires that the doctor failed to meet the standard of care. A doctor can act in good faith, but the care provided may fall below this standard. You can sue even if the doctor acted in good faith.
If I Signed a Consent Form Before the Procedure, Can I Still Sue?

Even if you signed a consent form, the medical professional must meet the standard of care. If they do not meet the standard of care, you can still sue. 
Contacting a Florida Medical Malpractice Attorney​
Freedland Harwin Valori Gander provides compassionate and passionate representation to our clients. Our attorneys are aggressive and employ all resources available to ensure that you receive the maximum recovery. 
To learn how our medical negligence lawyers in Florida can help you, contact us today for a free consultation.