Consequences To Doctors After They've Been Sued for Medical Malpractice in Florida
Physicians face several consequences when patients sue them for medical malpractice. These can include financial damages, loss of reputation, increased malpractice insurance premiums, disciplinary actions, and, in some cases, license suspension or revocation. As trusted Florida medical malpractice lawyers, the team at Freedland Harwin Valori Gander has years of experience helping clients hold negligent medical providers accountable.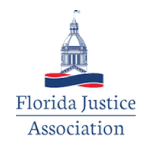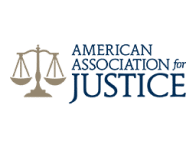 Doctors owe each of their patients a duty of care. This duty requires them to provide the standard level of care and skill a reasonably competent doctor would provide under the same or similar circumstances. When a doctor fails to provide that standard of care, their patient may suffer an injury or die. The patient or their surviving family members may then have grounds to file a medical malpractice lawsuit. 
The medical malpractice attorneys at Freedland Harwin Valori Gander have years of experience holding negligent medical providers accountable. Whether you're a physician facing a potential lawsuit or an injured patient considering taking action, understanding the potential consequences of medical malpractice can help you know what to expect as you move forward.
What Happens to a Doctor Who Gets Sued for Medical Malpractice?
Before filing a medical malpractice lawsuit, the plaintiff—the person filing a medical malpractice lawsuit—must conduct a reasonable investigation to establish a good faith belief that medical negligence occurred. This pre-suit investigation typically involves obtaining a pre-suit expert affidavit stating that the defendant breached the standard of care.
Once the investigation is complete and an affidavit obtained, Florida Statutes § 766.106 requires the plaintiff to notify the defendant—the medical professional being sued—of the intent to file a lawsuit. The plaintiff must notify the defendant by serving a pre-suit notice in person using a process server or certified mail. The receipt of this notice is often the moment a doctor is first aware of an impending malpractice lawsuit. 
After a doctor receives the pre-suit notice, their malpractice insurance company will have 90 days to conduct a pre-suit investigation. During the investigation, the insurance company will work to determine whether or not it agrees with the plaintiff's claim of negligence. This process may involve an internal review by a claims adjuster and the creation of a panel of experts. If the defendant has a contractual agreement with a Florida-based professional society of health care providers, that group's medical review committee may evaluate the claim. 
If the insurance company agrees with the claim, it may choose to make a settlement offer. This is an offer of compensation that, if accepted, would resolve the case before it goes through litigation. 
The insurance company can also choose to admit liability but dispute the amount of damages owed. If the insurer chooses this option, the claim will go to arbitration. Both parties must appear before a neutral third party called an arbitrator. After hearing arguments from both sides, the arbitrator would propose a binding decision to settle the dispute. 
If the insurance company rejects the claim, it must inform the plaintiff in writing. The rejection letter must include a written opinion from a third-party medical expert explaining why they believe the plaintiff has no grounds for a lawsuit. 
The next steps after a rejection or failed settlement offer are up to the plaintiff. They can give up pursuing the claim, but they'll likely file a lawsuit, with a jury ultimately deciding whether the doctor is liable for medical malpractice. 
When the case goes to trial, the plaintiff may call the doctor to testify in court. If this happens, the plaintiff's attorney will ask the doctor questions about the circumstances of the alleged malpractice. The doctor can offer testimony and evidence to defend against the claim.
What Happens to a Doctor Who Loses a Malpractice Case in Florida?
Malpractice lawsuits are civil cases, meaning a doctor losing a malpractice case is not subject to criminal penalties. The state may pursue criminal charges against a doctor in rare cases involving fraud or intentional harm to a patient, but those charges would constitute a new criminal case independent of the civil lawsuit. 
However, this doesn't mean a doctor who loses a malpractice case is immune from the consequences of medical malpractice. They won't face jail time, but the loss could greatly impact their professional life.
In fact, due to the efforts of Freedland Harwin Valori Gander's medical malpractice lawyers, the Florida Department of Health has initiated investigations into physicians who have violated the standard of care. As a result of those investigations, some physicians have either relinquished their licenses or had their privileges restricted. We believe that all health care providers should be held accountable when someone is injured or dies from their negligence.
In 2004, Florida passed a so-called "three strikes" law for medical malpractice cases. Under Florida Statutes § 456.50, a doctor liable for three or more medical malpractice incidents may lose their license to practice medicine in the state. A malpractice incident must have occurred on or after November 2, 2004, to count as a "strike."
Few doctors ever face this type of penalty, though. If a doctor settles a malpractice lawsuit outside of court, it doesn't count as a strike. This means a doctor could have admitted to malpractice numerous times without a single strike on their record.
Increased Insurance Premiums
Other consequences of medical malpractice are more difficult to evade. A doctor may face increased malpractice insurance premiums after a settlement or lawsuit. 
Doctors employed by hospitals or clinics usually don't see these increases themselves because their employers typically cover the cost of malpractice insurance.  However, doctors running their own practices are responsible for paying their premiums and will directly see the effects of this. 
Either way, a health care facility may need to increase its prices to offset the increased insurance premiums, which can result in lost patients.
Loss of Patients or Opportunities
Patients may avoid seeking care from a specific doctor if they know that doctor's history of malpractice cases, especially if any of those cases resulted in a wrongful death. Additionally, a partner hospital may distance itself from a doctor who lost a malpractice case. The doctor might lose privileges to perform procedures at a particular hospital, resulting in lost work opportunities and financially impacting a physician's life after a lawsuit.
A doctor may adopt a more defensive approach toward practicing medicine in fear of future lawsuits. They might perform excessive tests, refer patients to other physicians more often than usual, or refuse to take more difficult cases. The extra costs, time, and inconvenience may cause the physician to lose patients.
How To Find Out if a Doctor Has Been Sued Before in Florida
Florida makes it easy to determine if a doctor has been sued for malpractice. The Florida Office of Insurance Regulation provides a convenient online tool that allows visitors to view information on claims made to malpractice insurance companies. 
To search, visit the online database and simply enter the doctor's name into the appropriate fields. This should retrieve a list of cases and information on the type of injury suffered and the case's outcome. 
You can also search local court records online. However, these records are county-specific, so you'll need to know in which counties the doctor was sued. Court records will not include any information on claims that did not proceed to litigation.   
Some particularly egregious malpractice cases make the news. In those cases, simply Googling the doctor's name would likely reveal information about their lawsuit history. 
Finally, the Florida Department of Health's website maintains profiles of all medical doctors licensed in the state. Medical malpractice claims won't always appear on these profiles, but any administrative complaints and disciplinary actions will show up. You can search these physician profiles on the department's website.
How To Report a Doctor for Malpractice in Florida
In addition to filing a claim for malpractice, patients who believe a doctor has committed malpractice may file a complaint with the Florida Department of Health. Filing a complaint would only result in administrative actions, such as fines, reprimands, practice restrictions, or license suspensions. It would not result in a civil malpractice claim for compensation. 
If you want to report a doctor for malpractice in Florida, use the Florida Health Care Complaint Portal or the Health Care Provider Complaint Form. After you submit the complaint, the Department of Health will review it for possible violations, and the Prosecution Services Unit will determine if there is probable cause for your complaint. If it finds probable cause, the board will handle the case and take disciplinary action.
Curious if You Have a Medical Malpractice Claim?
The consequences of medical malpractice extend to patients, their families, and their communities. Doctors sometimes make honest mistakes, but that shouldn't stop patients from taking legal action if those mistakes have harmed them. 
If you believe you may have a medical malpractice claim in Florida, the attorneys at Freedland Harwin Valori Ganderare can guide you through your legal options. We can evaluate the circumstances of your case and help you determine if it's worth moving forward with legal action. From there, we'll help you navigate each step of the process in pursuit of maximum compensation for your losses. 
We've recovered over $2.6 billion for our deserving clients. Let us put our 20+ years of experience to work for you. Call (954) 945-8203 or fill out our form online for a free consultation anytime, anywhere.

free consultation anytime, anywhere.
Damages Jury Verdict on behalf of the family of a 34-year-old woman who bled to death during childbirth. With the assistance of top experts, we were able to demonstrate that doctors did not follow proper safety protocols, forcing the defendants to admit liability shortly before trial.
A settlement won on behalf of the family of a 47 year old woman whose death resulted from the use of a dangerous pharmaceutical drug. We proved the manufacturer knew of the dangerous side effects & did not provide proper warning.
A settlement on behalf of a child who suffered a brain injury as a result of oxygen deprivation during birth. Through years of tactical and technical litigation, we were able to prove that the nurses and physicians both failed to intervene and prevent the brain injury.
A settlement on behalf of a middle-aged man who was read ended by a waste management truck.
A settlement on behalf of the family of an elderly man who died as a result of being neglected and uncared for by a nursing home.
I met Dan when I was in therapy and he came and right away it felt like a family member visiting you, a connection, like a brother. He's been on both sides of the fence. He's represented the hospitals and the doctors, and then he jumped over to the other side. It is a fantastic group, it was like Bell Belichick leading the team. They changed my life and still check on me. I recommend FHV to anybody and they thank me.
I met Dan about a year ago. He never made me feel that it was about the money. When he spoke with me he was asking how Bill (my brother) was and if he was doing better. He made me feel like family and always asked if I was alright. That means a lot. Everyday is something new and I challenge for my brother. I would recommend [FHV] to everybody because I really believe that they're helping from their hearts… from a really good place.
For anyone to represent anyone for 5 years and take the time to do it, not once just "get it out of the way" and "get it done with". It was about what was best for Hunter and our family. It was about the case and the people.
550 S Andrews Ave
Ste 630
Fort Lauderdale, FL 33301
Contacting a Florida Medical Malpractice Attorney​
Freedland Harwin Valori Gander provides compassionate and passionate representation to our clients. Our attorneys are aggressive and employ all resources available to ensure that you receive the maximum recovery. 
To learn how our medical negligence lawyers in Florida can help you, contact us today for a free consultation.